Ready.
Julia Roberts on film actors moving over to TV: 'I don't know a lot of people that want to compartmentalise their creativity'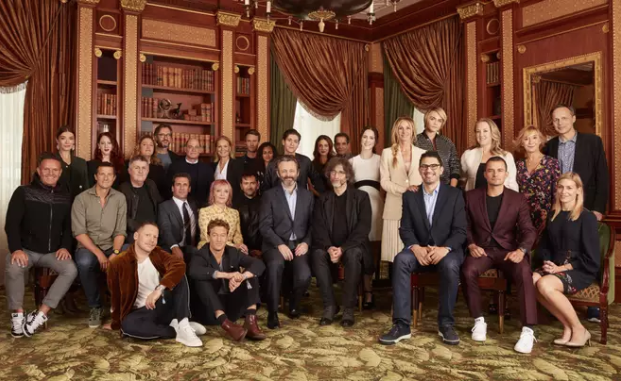 Julia Roberts is the latest actor to be tempted over to television, playing the lead role in Mr Robot creator Sam Esmail's upcoming new drama, Homecoming.
Given that scripted TV series have become far more respected in the past decade, one might consider this move overdue, but "I've never called myself a film actor," Roberts insists.
"I'm just an actor, so I think for me I go where the parts compel me," she told The Independent at an Amazon Prime Video launch in London on Tuesday.
Although the line between film and TV actor seems to be diminishing, Roberts suggested it never really existed.
"I don't know a lot of creative people that would compartmentalise their places to be creative in that way," she continued. "We're all just looking for that thing we think we can bring something of value to. It's not really the medium so much that is pursued, I don't think."
In Homecoming, she will play a caseworker named Heidi Bergman at a secret government facility where young military veterans are rehabilitated back into society.
"I just was thinking about it in terms of the material," Roberts recalled of her attraction to the project, "because that's what matters, it didn't matter whether it was going to be on stage or screen or television.
"Sam just had such great ideas for the visual style of it and really taking things to the next level, so that's really what I said yes to."
With scripted television, the budget per scene tends to be significantly smaller than it is for film, and yet Roberts was blown away by Homecoming's production design like no movie before it.
"I've never come to work and walked onto a set and just thought 'wow, this is incredible, this is amazing,' like that," she said.
"You would just stand there and just marvel at what was there for us to play inside of – It was astounding."
Homecoming arrives on Amazon Prime Video on 2 November.