Ready.
Inside the Art of the Peak TV Overall Deal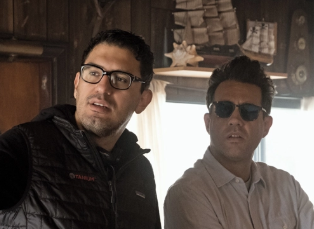 Since Sam Esmail signed his first overall deal with Universal Cable Prods. in 2015, peak TV has kept peaking. That year, according to FX research, 422 adult original scripted series premiered across broadcast, cable and streaming. This year, more than 500 are anticipated. The number of original scripted series on streaming-only platforms could triple from what it was just three years ago.
With that increase in the volume of programming has come a scramble among studios to lock up top showrunning talent that can deliver quality series to help fill pipelines that are growing ever wider. Esmail likens the current moment in television to a previous era in movies, when demand for filmmakers handed them economic power that they leveraged into greater creative freedom.
"The economics of the moment are allowing showrunners to be high value," the "Mr. Robot" and "Homecoming" executive producer says. "The overall deals are kind of evidence of that."